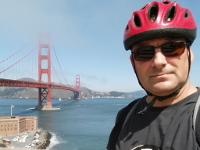 Home
Welcome to my corner of the world. On these pages you can find some information about me, my contact information, skills, interests and projects.
Since 2008, I've been working with secunet, where I'm working as a Senior Java/Java EE Expert, with primary focus on Backend Services & Databases. My Daughter Clara was born in 2009, and son Erik was born in 2012 - and both are the center of my life.
I have earlier been doing freelance work, but having a family and a really good job at secunet - I currently neither have an interest in, nor is willing to undertake any freelance work. Please, do not contact me if that is your intentions.